SJMC Monday Memo: Sept. 19, 2022
Monday, September 19th, 2022
PRSSA meets Tuesday
Drake's Public Relations Student Society of America (PRSSA) will meet Tuesday, Sept. 20 at 8 p.m. in Collier Scripps room 308. The community partner for the semester is the Iowa Homeless Youth Center, and they will be visiting to do a pitch meeting for their presented problem.
This is open to anyone, not just PR students. If you have any questions, please direct them to lizzie.murphy@drake.edu.
Advertising classes working with clients
JMC 124 Copywriting and Content Design will be working with the Iowa Health Care Association and JMC139/145 (capstone) will be working on The Varsity Cinema.
Both sections of JMC57 Video Production and JMC100 Video for Journalists will also be participating in the Broadcast Education Association PSA Competition, producing messaging to promote and celebrate racial justice and social change in our school and community.
Computer lab access
The Harmon Fine Arts Center Room 335 computer lab has Adobe on all the computers. FAC is open outside normal business hours as follows:
Monday – Friday, 7 a.m. – 10 p.m.
Saturday – Sunday, 8 a.m. – 10 p.m.
Students may utilize this space when class is not in session. Students who need the access code to the lab door should ask their professor.
Dow Jones News Fund
The Dow Jones News Fund invites college students to apply for paid summer internships in audience engagement, business reporting, data journalism, digital media, and multiplatform editing. The application deadline is Nov. 14.
The News Fund will select college journalists for internships with more than 70 newsrooms across the country. Those selected will also benefit from week-long, pre-internship training, $1,500 scholarships, memberships to journalism groups and access to the DJNF alumni network for jobs and mentoring. To be considered, students must apply for one or more training tracks, and take a timed, online qualifying test.
SJMC faculty research spotlight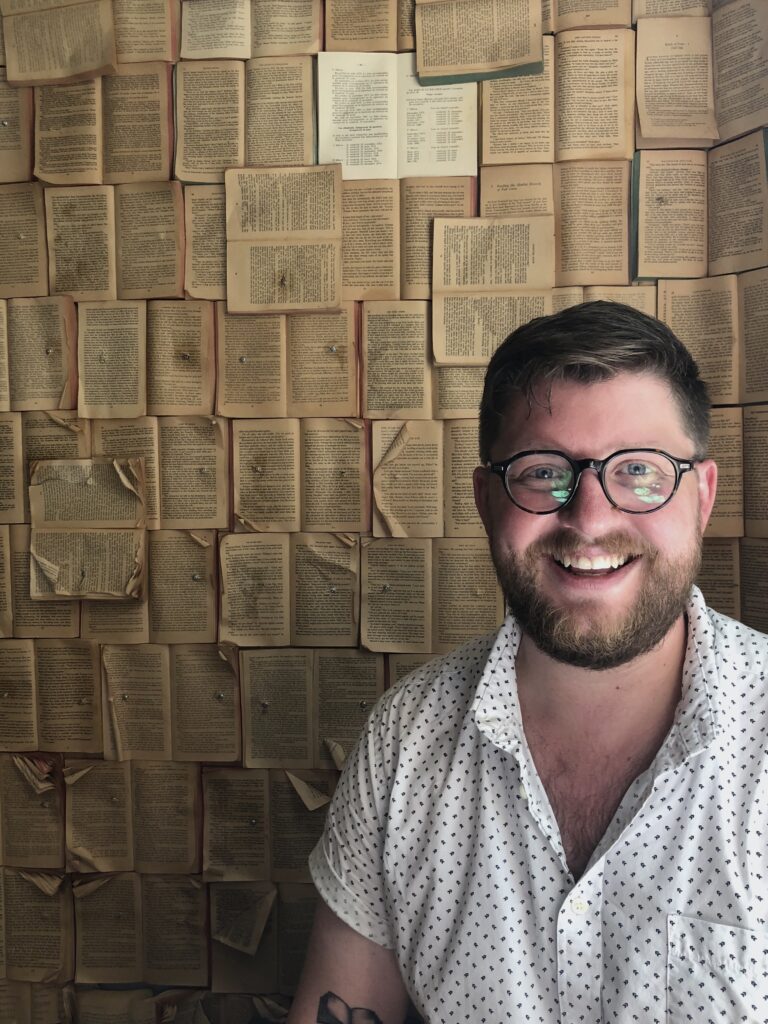 Dr. Ryan Stoldt and his colleagues in the interdisciplinary Algorithms and Culture Research Group presented at the Department of Defense Basic Research Conference Sept 8, 2022, and at the Department of Defense Trust and Influence Program Review September 13, 2022.
The research presentations examined:
the relationships between social media usage and adoption of anti-vaccination beliefs and behaviors
the relationship between trolling behaviors on social media and radical behaviors online and offline
the warning signs of problematic behavior adoption in misogynistic Reddit communities.
This work falls into the research group's work on personalization algorithms and sociopolitical radicalization, which was awarded a $1.2 million grant by The Department of Defense Minerva Research Initiative in 2020.
If you are interested in learning more about Dr. Stoldt's work on radicalization or about any of his research on the cultural impact of personalization algorithms, please reach out to him at ryan.stoldt@drake.edu.
SJMC faculty spotlight
Amy McCoy joined the SJMC team teaching strategic political communication and public relations courses. To learn more about McCoy, see the profile in the August 31 issue of The Times-Delphic.
Alumni news
Cole Norum, a 2016 SJMC graduate, is a contributing editor on the documentary film, "Hockeyland," about high school hockey in northern Minnesota. The film, described as "Friday Night Lights" for hockey, opened in theaters nationwide on Sept. 16. Here's the trailer.
"Let's Talk about It: Mental Health as a Student of Color" panel discussion
Six Drake graduates of color return to answer questions about their experiences as students of color and factors that influenced their mental health. Current students and faculty may ask questions and engage with the panelists after the event. Although the event focuses on the experiences of students of color, all allies, advocates, and individuals who wish to improve their understanding and support for Drake students of color are encouraged to attend.
The event concludes with the rafflingof multiple mental health and self-care prizes, such as weighted blankets, fidgets, self-help books, and more. The first 50 students receive free self-care journals, and all students receive community mental health and substance use resources.
October 3rd from 5:30-7pm in Olmsted: Parents Hall South. Only 100 tickets will be available. Register today through Eventbrite or On Campus
Please contact Kayla.bell@drake.edu with questions or concerns.
SJMC trivia
9/12/2022 Question: What SJMC staff member is a past Iowa High School Journalism Teacher of the Year? Answer: Timm Pilcher
Of those entries with the correct answer, this week's prize winner is Natalie Novak. Natalie, please stop by the SJMC offices, Monday – Friday, 8:30 a.m. – 4:30 p.m. to pick up your prize at the front desk.
9/19/2022 Question: How many current SJMC faculty and staff members (including those on sabbatical but not including adjuncts who are not teaching this semester) are Drake University alumni? Click here to respond and enter a drawing for an SJMC prize.
Have a news item for the Memo?
The SJMC Monday Memo (and other days of the week as needed) is a newsletter to keep members of the wider SJMC community updated on School news, achievements, events and opportunities. If you have an item for the Memo, please send it to SJMC webmaster and multimedia professor Chris Snider (christopher.snider@drake.edu). SJMC alums and other professionals can also subscribe to the Monday Memo via email here: http://eepurl.com/bPNbxn