SJMC Monday Memo – Dec. 11, 2023
Monday, December 11th, 2023
Good luck on finals!
---
Alum Writes Children's Book
Paige Hulsey, JO'11, has written a children's book, A Bad Day Fishing, to help children build independence and perseverance—key skills she learned during her time on campus as a broadcast news major and leader on the Rowing team. Whether it was 5 a.m. practice or working at KCCI-TV as an intern, Paige learned how to work hard and not give up. Her tenacity was rewarded with a variety of producing, multimedia journalism and anchor roles.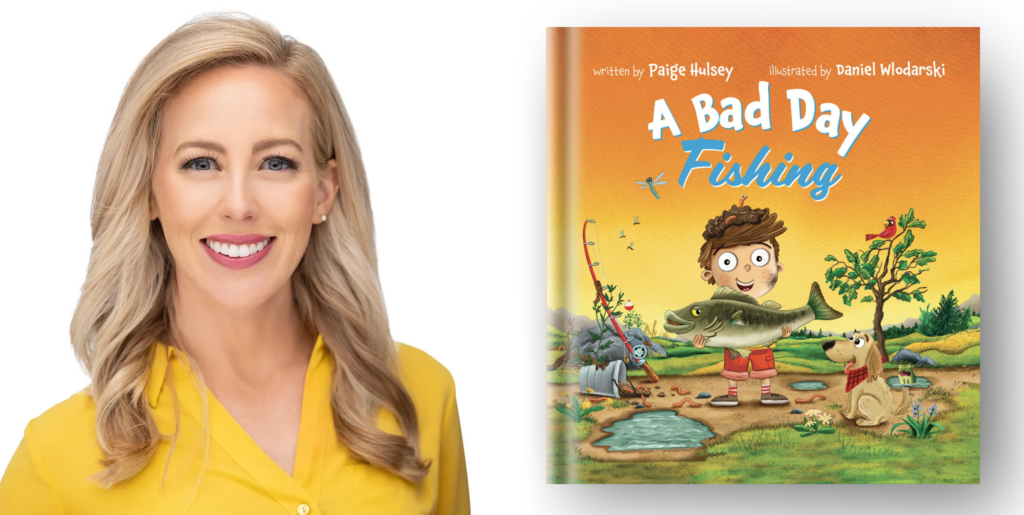 Currently, she anchors "Great Day for Kids" in St. Louis, which highlights fun or free activities for children to do with the adults in their lives. She also created KMOV-TV's "Turn the Page with Paige" segment, where she interviews other children's book authors and illustrators. A Bad Day Fishing is available at paigehulsey.com or your favorite bookstore.
Here's the link to her publishing site: https://www.paigehulsey.com/
Sign up for J-term classes
There is still time to sign up for three January term classes being offered by the Drake University School of Journalism and Mass Communication.
The classes:
JMC 065 Social Media Strategies (Information Literacy AOI) taught by Chris Snider
JMC 085 Public Relations Principles (Engaged Citizen AOI) taught by Kelly Bruhn
JMC 199 Influencers and Personal Branding taught by Ryan Stoldt
If you have questions about any of the classes, please reach out to the instructors. J-term classes are listed with Spring 2024 classes for registration purposes.
Free holiday-themed AI workshop
Join SJMC professor Chris Snider and AI professor Chris Porter for a free, holiday-themed virtual event to learn how you can use generative AI in your daily life. The event takes place noon-12:45 p.m. on Friday, Dec. 15. Sign up here.