What it's like to be a Digital Media Production major
Wednesday, May 3rd, 2023
While majoring in Digital Media Production at Drake University, you will have the opportunity to experience all aspects of Digital Media Production. From writing scripts, working in an all-hands-on-deck video production class and mixed media editing.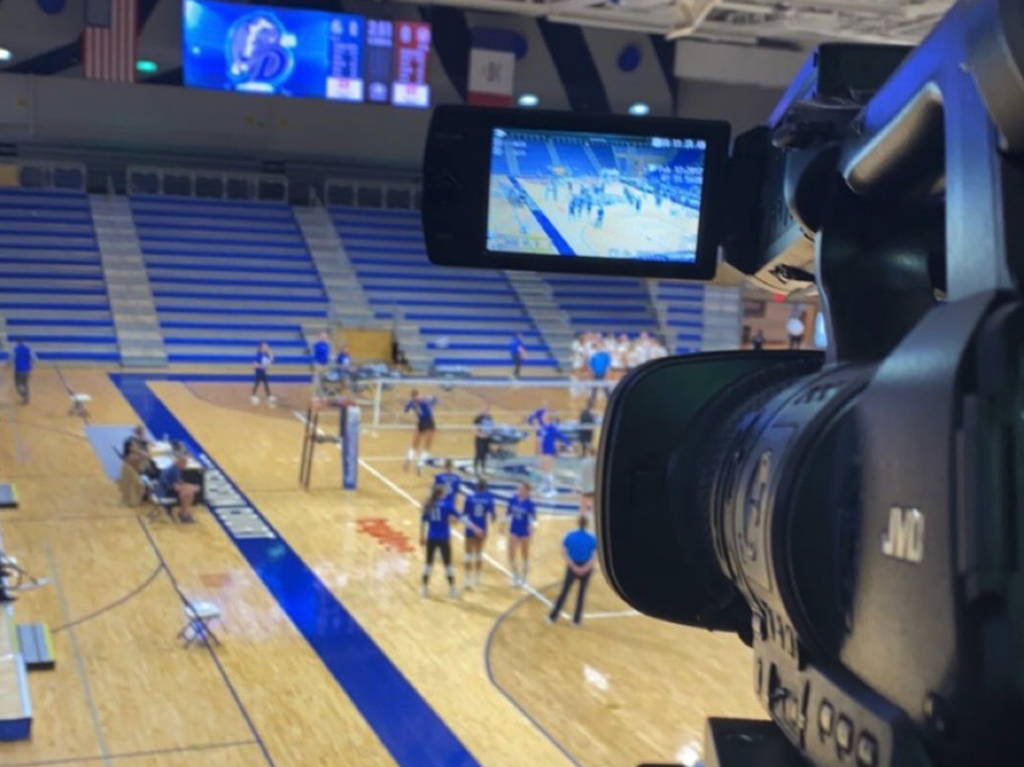 Classes you can take that focus on digital media production in your first year at Drake University include Multimedia Lab, Digital Media Strategies, Digital Audio Writing and Production, Intro To Visual Communication, Video Production, and Electronic Field Production. You'll also be learning how to work industry standard equipment and software, so that when you're ready to graduate, you'll be ready to make a smooth transition into the workforce.
Some classes that Digital Media Production Majors can take are:
Web Page Design

This class meets twice weekly and teaches students how to build and perfect websites. Students learn HTML and CSS in the first half of the semester and learn how to work with WordPress

Video Production

This class meets twice weekly and teaches students how to work on each aspect of video production. From directing to prompting and everything in between, students will learn and perfect the skills it takes to produce good quality content

Introduction to Visual Communications

Digital Media Production Majors get to dive into the Visual Communication world head first in this class. Learning how to make everything on adobe Indesign from posters to newsletters. Colors and creativity is a must in this course.
Majoring in Digital Media Production at Drake University means earning a degree from a highly recognized and awarded program that consistently uses real-world examples and scenarios to build curriculum. Graduating into a world that is so heavily reliant on Digital Communications from Drake University ensures that you'll be ready to face the workforce, 99.5% of Drake School of Journalism Mass Communication graduates have started their careers 6 months post graduation.
Drake University encourages students to work on internships to build on skills while they are still in school. Many of these opportunities come from local media companies such as KCCI, OurIowa and Dot Dash Meredith. Additionally, on-campus student publications give students a network of fellow "SJMC-ers" and build on the skills they're learning in class. Drake Broadcasting System, The Times Delphic, Drake Political review, Drake Mag, and more.
Other on-campus employment opportunities for Digital Media Production Majors include working as a Broadcast Assistant filming sports games for ESPN, working as a Marketing intern for the university and working as a freelance photographer for university events.
At Drake University it is notorious for students to double major, have a minor or a concentration, or even all three! Thankfully digital media production is a great major to add on to any journalism and mass communication degree. Many classes overlap within the Journalism school, making it easy to add the digital media production major.
This post was written by SJMC students as an SEO assignment for our web content and development class.