SJMC Monday Memo – Sept. 5, 2023
Tuesday, September 5th, 2023
SJMC Refresh event Sept. 29
Are you a communications or business professional looking to keep up-to-date with the latest skills? Join us for this one-day event at Drake University on Sept. 29 designed specifically for professionals just like you.
Drake School of Journalism and Mass Communication professors will be presenting classes on topics ranging from hands-on content creation to corporate strategy.
You'll also get a first look at the newly re-opened Meredith Hall. Sign up here.
Drake PR Professor Writes Book on CEO Activism
Dr. Eric Kwame Adae's latest book, CEOs on a Mission: Reimagining CEO Activism, Development, and Difference, is now available digitally on Emerald Insight. Print copies will be available on September 9. Congratulations, Dr. Adae!
Professor Chris Snider Named IHSPA Stratton Award Winner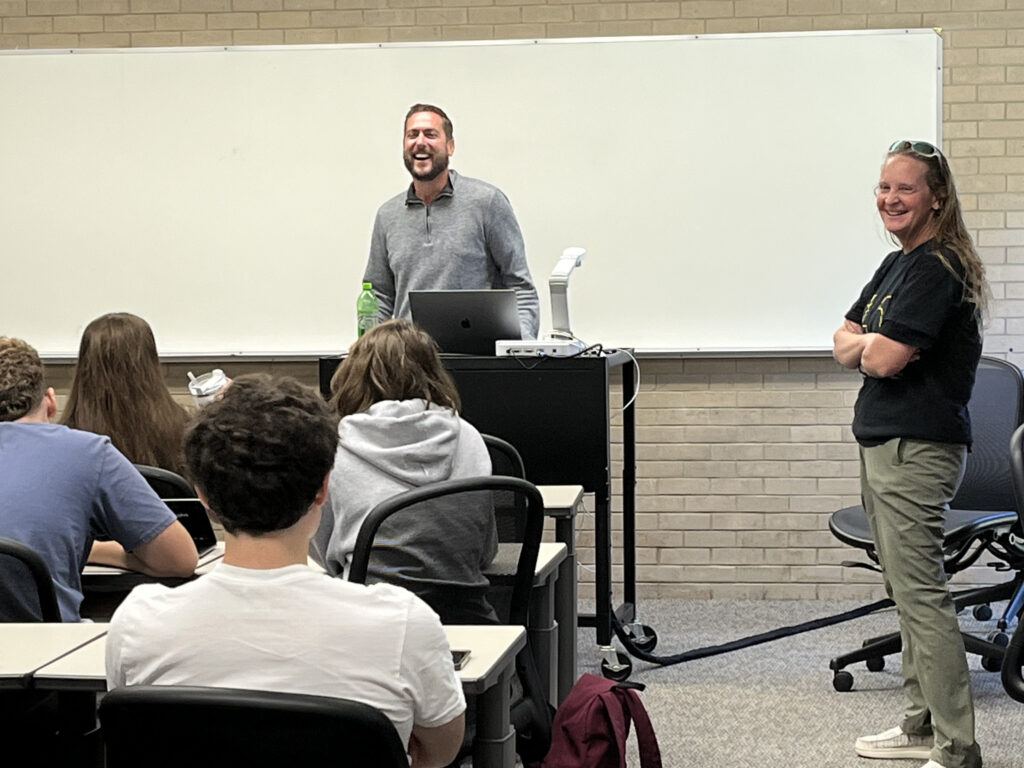 Leaders of the Iowa High School Press Association (IHSPA) selected Professor Chris Snider as the recipient of their Stratton Award for his support of scholastic journalism, recognizing his honorable service to journalism education, outstanding personal achievement in journalism education and active contribution to the education field in general.
Leslie Shipp, the IHSPA president and state JEA director, surprised him in JMC 31 to notify him. He will be honored at an upcoming IHSPA event.
Subscribe to Journalism Monday Memo
Want the latest scoops on internships, student media, and the journalism industry, as well as an occasional Pilcher joke to brighten your day? Prof. Jeff Inman's weekly newsletter, the Journalism Monday Memo, provides a rundown of everything journalism students (and even their PR and advertising-loving friends) need in one email.
Drake Mag fall brainstorm
Drake Mag will be hosting its fall brainstorm meeting on Tuesday, Sept. 5 from 6-7 p.m. in Meredith 124B. The meeting is open to anyone, not just writers.
We'll spend the beginning of the brainstorm coming up with ideas for multimedia content and social media. The rest of the meeting will involve brainstorming ideas for the fall print issue. Students should come with story ideas.
Free BEA membership for students
Drake University students are eligible for a free membership in the Broadcast Education Association.
STEP 1: Visit this website
STEP 2: Either log in as an Existing User or create a New User Account
STEP 3: Enter your Personal Information
STEP 4: Enter "MUGS-6F34SM" Discount Code, to the right press Apply, then Submit to complete your registration