Keys to Excellence presents Nicholas Roth and colleagues in Schumann Program
Tuesday, November 14th, 2023
Nicholas Roth, professor of piano at Drake University, will present the Sally B. Bartlett Memorial Concert as the next installment of the Drake University Keys to Excellence Piano Series on Monday, Nov. 27, at 7:30 p.m. in Sheslow Auditorium. Admission is free.
Sally Bartlett was a long-time supporter of the Drake piano program. Her many notable contributions include gifting the magnificent Yamaha CFX concert grand piano in memory of her husband, William, and her father, Melvin. Bartlett offered generous financial and moral support to many Drake piano students over the years, and her support continues through the Sally B. Bartlett Scholarship for Piano Study.
The program features the German Romantic composer's epic Piano Sonata, Op. 11 and the jubilant Quintet for Piano and Strings, Op. 44. Collaborating with Roth in the quintet are Drake Professors Maureen Yuen (violin) and Ashley Sidon (cello) as well as Drake senior Martins Steinblums (violin) and Rebecca Vieker (viola).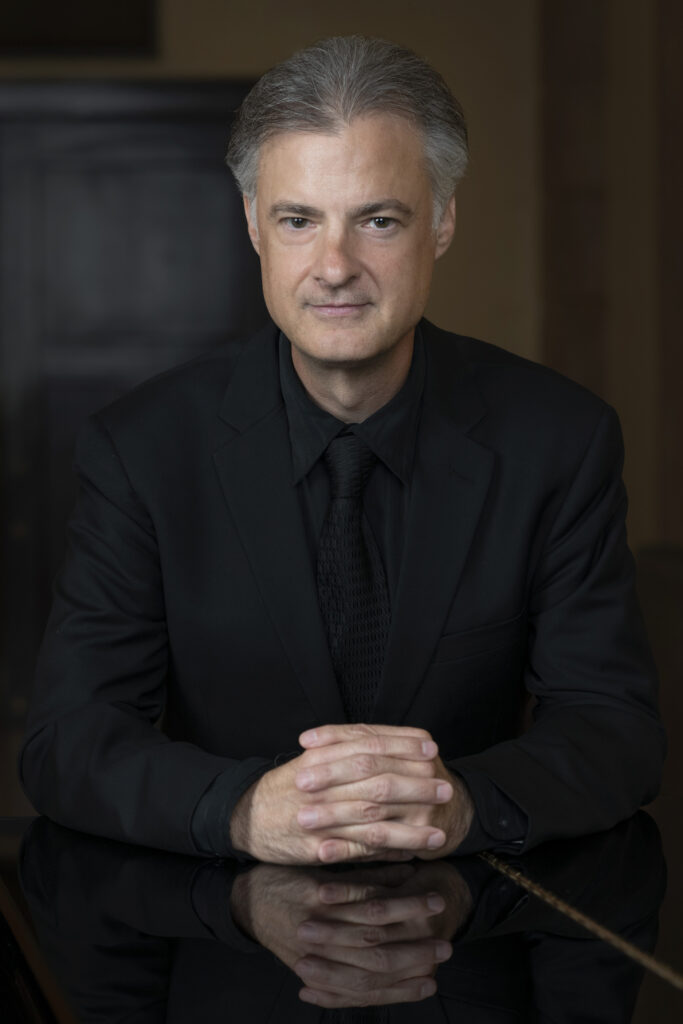 Robert Schumann (1810-1856)
Piano Sonata No. 1, Op. 11
Introduzione: Un poco adagio; Allegro vivace
Aria: Senza passione, ma espressivo
Scherzo: Allegrissimo – Intermezzo: Lento. Alla burla, ma pomposo – Tempo I
Finale: Allegro un poco maestoso
Quintet for Piano and Strings, Op. 44
Allegro brillante
In modo d'una marcia. Un poco largamente
Scherzo: Molto vivace
Allegro ma non troppo
KEYS TO EXCELLENCE PIANO SERIES 2023–2024:
GARIK PEDERSEN – Eastern Michigan University, Professor Emeritus
Oct. 1 at 4 p.m.: Masterclass
Oct. 2 at 7:30 p.m.: Concert
BRUCE BRUBAKER – New England Conservatory
Nov. 12 at 4 p.m.: Masterclass
Nov. 13 at 7:30 p.m.: Concert
NICHOLAS ROTH – Drake University – Sally B. Bartlett Memorial
Nov. 27 at 7:30 p.m.: Concert
(No Masterclass)
LORI SIMS – Western Michigan University
April 7 at 4 p.m.: Masterclass
April 8 at 7:30 p.m.: Concert