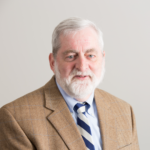 October 25, 2018
Erin Lain, AS'06, LW'08, ED'16, associate provost for campus equity and inclusion and associate professor of law at Drake University, has received the Council on Legal Education Opportunity, Inc. (CLEO) EDGE Award for Greater Equality.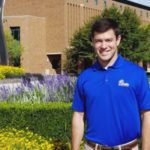 October 23, 2018
Agriculture has always been a part of Andrew Lauver's life. Now this Drake Law 2L is helping advocate for Iowa's agriculture industry.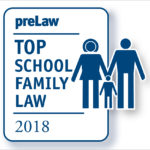 October 18, 2018
Drake Law School received an A+ ranking for family law by preLaw magazine, placing Drake among the top three law schools in the nation for this field.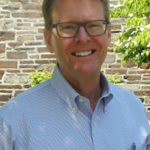 October 17, 2018
Professor Michael Paulsen of the University of St. Thomas School of Law will present "The Constitutional Power of Impeachment: Congress's Ultimate 'Trump'" as part of the Drake Constitutional Law Center's Distinguished Lecture Series on Nov. 1.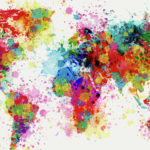 October 1, 2018
Drake Law School will host International Law Week Oct. 1-5. Events include an international food fair, presentations on international law opportunities for students, and more.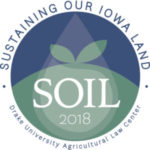 September 12, 2018
The Drake Agricultural Law Center is hosting a statewide conference Sept. 19 titled "SOIL 2018: Turning Our Vision for Iowa's Water and Land into Action" featuring experts in agriculture and the environment.
September 11, 2018
Drake Law School has launched an incubator program called the Rural Access to Justice Initiative, which will offer recent graduates a pathway to solo or small firm practice in rural Iowa towns.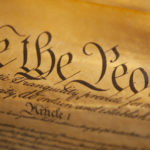 September 5, 2018
On Sept. 20, Jack Balkin of Yale Law School will deliver the 2018 Constitution Day Lecture, sponsored by the Drake Constitutional Law Center.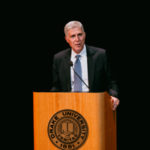 August 17, 2018
Neil M. Gorsuch, Associate Justice of the U.S. Supreme Court, gave a special lecture to approximately 350 Drake Law students, faculty, and staff on Aug. 16.
---
For more news, visit the Drake Law News Archive.