Drake Named a Top Law School in the Nation for Child and Family Law
Monday, November 7th, 2022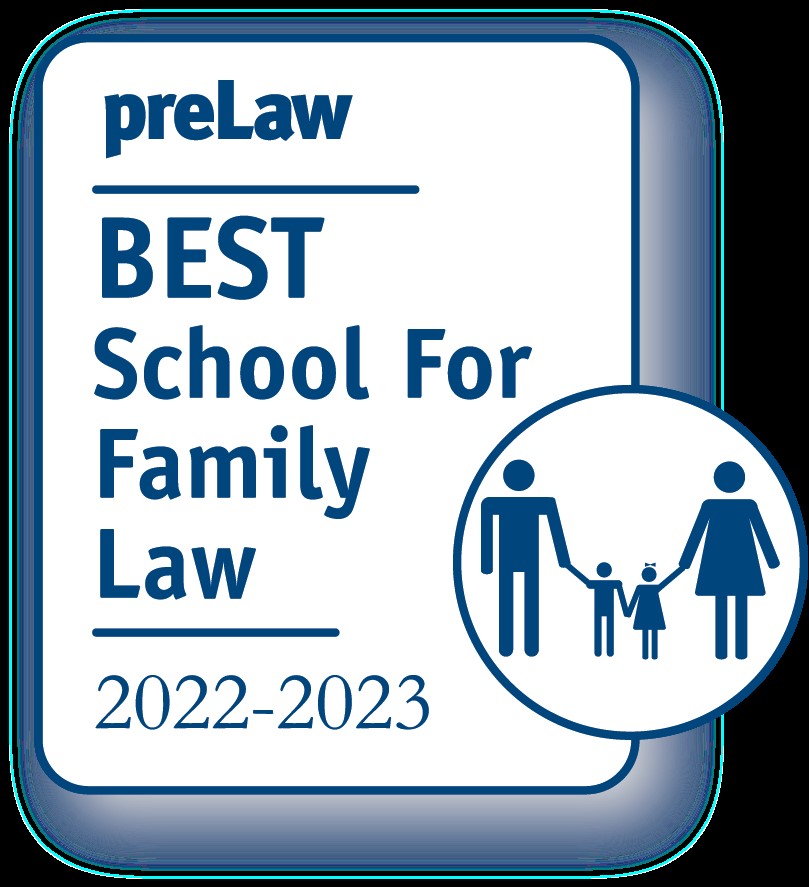 Drake University Law School earned an A+ ranking for child and family law in preLaw magazine, placing Drake among the top six law schools in the nation for this field. This is the fifth year in a row that Drake Law received recognition for excellence in child and family law.
The publication based the rankings on the law schools' offerings in family law, including clinical programs, certificates, externships, and courses. The results are reported in preLaw's Back to School 2022 issue.
The Joan & Lyle Middleton Center for Children's Rights has been the bedrock of Drake's nationally recognized children's rights program for two decades – serving as a local, statewide, and national leader in improving the child welfare and juvenile justice systems through training, advocacy, and litigation. The Children's Rights Clinic is a centerpiece of the Middleton Center for Children's Rights and prepares law students for successful and rewarding careers in child advocacy.
Professor Nickole Miller is director of the Joan and Lyle Middleton Center for Children's Rights and the Children's Rights Clinic. Under her tenure, the Children's Rights Clinic has expanded its scope to expose students to a variety of issues impacting the rights of children and youth such as special education, school disciplinary proceedings, juvenile delinquency, child welfare, homelessness, and immigration.
In addition to the Middleton Center, Drake Law students have opportunities to gain real-world experience in child and family law through the Law School's Refugee Clinic and General Civil Practice Clinic, and internships for credit in areas including children's rights, juvenile law, and disabilities rights. Students also develop important practical skills through participation in competition teams such as the ABA Law Student Division Negotiations Team and on-campus organizations such as the Drake Association for Child Advocacy.
"Drake Law is great place for students interested in juvenile or family law practice to get the mentorship and practical training they need to hit the ground running upon graduation," Professor Nickole Miller said. "I am proud of the work student attorneys in the Children's Rights Clinic are doing to protect and expand the rights of children and youth through direct legal representation in court and administrative proceedings, systemic advocacy work, and community education projects."
Read the full issue online (for the family law rankings, see page 36).
About Drake Law School
For over 150 years, Drake Law School has helped launch successful careers, providing a legal education that emphasizes experiential learning backed by a solid foundation in legal theory. As the only law school in the capital city of Des Moines, students gain unparalleled access to internships, externships, and clerkships. Drake Law graduates leverage the experience gained from hands-on learning and are ready to put the law in action from day one, joining an alumni network of 6,000+ who use their law degree in all 50 states and across the globe—in every facet of the legal profession. Learn more about a legal education at Drake.