Drake Named a Top School in the Nation for Human Rights Law
Thursday, October 5th, 2023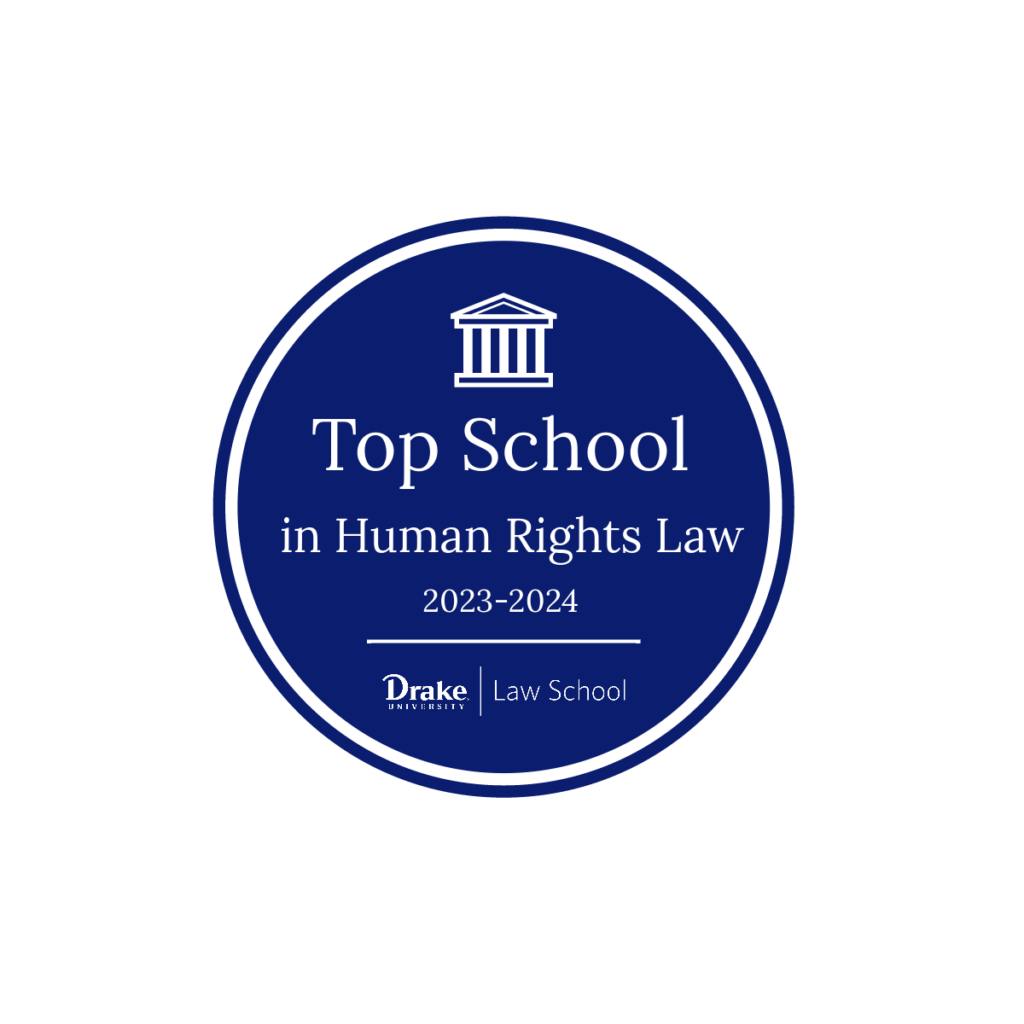 Drake University Law School earned an A+ ranking for human rights law in preLaw magazine, placing Drake among the top ten law schools in the nation for this field.
The publication based the rankings on law schools' offerings in human rights law, including clinical programs, certificates, externships, partnerships, and courses. The results are reported in preLaw's Back to School 2023 issue.
The issue highlights the collaboration between Drake Law School and attorneys from Dentons Davis Brown to organize an LGBTQ+ legal clinic. The clinic offered guidance to members of the LGBTQ+ community, addressing concerns such as legal name changes, sex designation changes, and health care provisions such as powers of attorney.
Breanna Young, attorney at Dentons Davis Brown and former adjunct professor at Drake Law School said, "We saw a real need to step up and help empower and protect people by helping them get their legal documents in place."
Read the full issue online. (page 39)
About Drake Law School
For over 150 years, Drake Law School has helped launch successful careers, providing a legal education that emphasizes experiential learning backed by a solid foundation in legal theory. As the only law school in the capital city of Des Moines, students gain unparalleled access to internships, externships, and clerkships. Drake Law graduates leverage the experience gained from hands-on learning and are ready to put the law in action from day one, joining an alumni network of 6,000+ who use their law degree in all 50 states and across the globe—in every facet of the legal profession. Learn more about a legal education at Drake.