College of Pharmacy and Health Sciences adapts to take the "physical" out of athletic training education
Thursday, May 28th, 2020
As students and medical professionals alike are well aware, athletic training is extremely hands-on. Yet Assistant Professor of Athletic Training and Director of Athletic Training Experiential Education Megan Brady has leveraged the non-traditional setting to give career-long guidance to her students.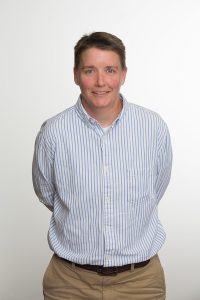 "As athletic trainers, we are trained to constantly adapt to changes—some sudden, some with timely warning—and to think outside the box," she said. "We have to be able to do both of those things if we want to be successful. It's the nature of the profession."
In addition to campus lectures, Brady's students were scheduled to complete six-week rotations at non-traditional athletic training sites. Brady has quickly adapted from the in-classroom and in-facility environment to teach students how to effectively help people through telehealth.
Brady and Nate Newman, associate professor of athletic training and the program's director, developed virtual clinical rotations. Students interact with preceptors—experienced practitioners who provide supervision during clinical practice—from a variety of work settings through video conferencing software.
"Although students are not interacting with patients regularly, the lessons and experiences they are gaining are invaluable," Brady said. "Clinical settings can be very busy and hectic at times, and telehealth clinical rotations have allowed students more one-on-one time with preceptors, really enhancing their learning opportunities."
Brady credits the successful transition to collaborative feedback.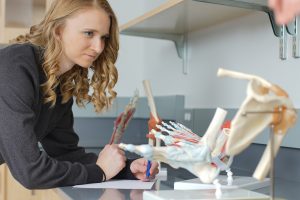 "I check in with my students consistently regarding their didactic courses, clinical rotations, and overall mental health. They have provided me positive feedback in all of those areas and feel they are progressing well through the program," she said. "They have enjoyed the flexibility of remote learning and telehealth, and have been able to successfully balance those two things along with their personal lives. I'm very proud of them and how they have responded to this situation."
This flexibility from her students certainly bodes well for the rest of their careers.
"I told our students a few weeks ago that if they can adjust to these changes without major issue, any changes they experience in their profession will be no big deal," Brady said. "A coach changing a practice time within two hours' notice will be an easy adjustment in comparison."