Brown Named 2022 Weaver Medal of Honor Recipient and Lecturer
Thursday, October 6th, 2022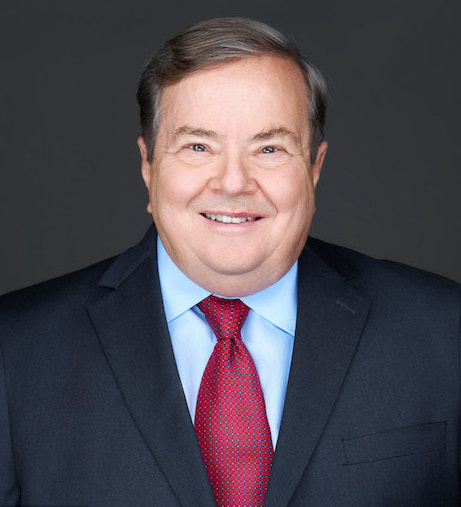 The Drake University College of Pharmacy and Health Sciences (CPHS) will award its highest honor, the Lawrence C. and Delores M. Weaver Medal of Honor to Drake pharmacy alumnus and retired Vice President and Chief Intellectual Property Counsel of Alcon, Gregg C. Brown, PH'78, LW'81. Brown will deliver the Weaver Medal Lecture on Friday, November 11 at 3:30 PM CT in Sussman Theater. The lecture will also be live-streamed and recorded for later viewing.  
The Weaver Medal of Honor recognizes an individual's dedication to making a substantial impact on the profession of pharmacy and the advancement of human health. It is presented annually to a recipient who has fulfilled one of the following criteria: the individual's efforts have advanced the education, research, or outreach mission of the college for the benefit of human health; the individual has made a substantial impact on the profession of pharmacy; or the individual has provided to the college significant financial support that has funded strategic change and progress. The award is made possible by a generous gift from Lawrence Weaver, PH'49, and his wife, Delores.
"Gregg Brown had a successful career of leadership within the pharmaceutical industry," said Renae Chesnut, dean of the College of Pharmacy and Health Sciences. "He has also had a significant impact on the communities he serves as well as our College with his leadership in the establishment of the Granberg Student Excellence Fund."
Originally from Oskaloosa, Iowa, Gregg Brown earned his Bachelor of Science in Pharmacy from Drake in 1978. During his time at Drake, he was elected Vice Regent of Kappa Psi Professional Pharmaceutical Fraternity and organized health screenings in the community. While enrolled in Drake's Law School, he worked in various retail pharmacies in Des Moines and Broadlawns Hospital. His goal was to explore areas of legal practice that would allow him to draw upon his undergraduate studies in the sciences, which led him to focus on intellectual property law. Following his graduation from Drake's Law School in 1981, Brown worked as a patent lawyer at the Stevens, Davis, Miller and Mosher firm in Arlington, Virginia. After gaining foundational experience at that firm, he secured a position in 1984 with Alcon Laboratories, a medical company in Fort Worth, Texas, that specializes in eye care products.
Brown immediately found himself fully immersed in the R&D activities of Alcon, sitting in a glass-fronted office in the core of the Research Center. He was responsible for securing patents related to research and development initiatives, pursuing litigation to enforce Alcon's patent rights, assessing potential obstacles to Alcon's pursuit of new product opportunities, and providing legal counseling to scientists and senior management. During the last half of his career at Alcon, he was also involved in numerous transactions for the acquisition or creation of new products for the company. After 30 years at Alcon, Brown retired as the Vice President and Chief Intellectual Property Counsel in 2014. 
Brown is a strong believer in community involvement. During his career at Alcon, he provided financial support to the YMCA/YWCA and Salvation Army, participated in several Habitat for Humanity home building projects, and served as a fund raiser for Alcon's annual support of the Prevent Blindness Texas organization.
Brown also began and is an active promoter of the C. Boyd Granberg Student Excellence Fund, which provides an award and scholarship to Drake pharmacy students while honoring someone who played an important role in the college's history.  
Brown was presented with an Alumni Achievement Award from the College of Pharmacy and Health Sciences at Health Professions Day in 2020 for his professional distinctions, civic/community service, and contributions to the college.