Drs. Decker and Reinoso Join Drake OTD Program 
Monday, March 20th, 2023
The Drake University Occupational Therapy Doctorate (OTD) Program in the College of Pharmacy and Health Sciences adds to its faculty with the additions of Dr. Thomas Decker, OTD, OTR/L, and Dr. Gustavo Reinoso, Ph.D., OTR/L.
Drs. Decker and Reinoso join Drake from the Department of Occupational Therapy at Nova Southeastern University (NSU) Dr. Pallavi Patel College of Health Care Sciences in Tampa, Florida. They have a combined over 45 years of clinical occupational therapy practice experience and over 30 years of educator experience.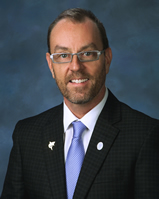 Dr. Thomas Decker holds undergraduate degrees from Iowa State University and St. Ambrose University and obtained a post-professional OTD from the Rocky Mountain University of Health Professions and an EdD. from NSU. He has worked with individuals across all stages of the lifespan in pediatrics, neurorehabilitation, and skilled nursing. Dr. Decker is a co-founder of Advance Therapy Systems LtD., a private therapy practice in Dundalk and Dublin, Ireland. In his educational career, Dr. Decker has instructed courses in adult physical disabilities, active DE analysis, human conditions, and research design. He also served as an academic fieldwork coordinator at NSU. Dr. Decker's research areas of interest include community of inquiry, teaching presence, private practice, personality types and how they relate to OTD student selection of focus areas, among many others.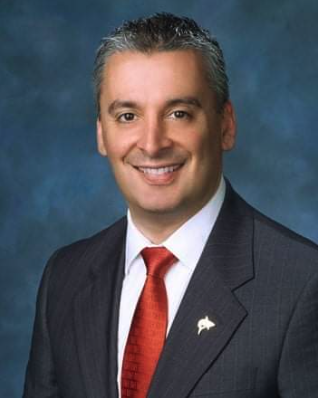 Dr. Gustavo Reinoso became an occupational therapist in Argentina after graduating from the National University of Litoral and has assessed and treated children and youth with disabilities in a variety of government, clinical, and community settings throughout his career. He is an expert in sensory processing and regularly delivers education and services to clinicians, in addition to continuing education programs through the University of Southern California. Dr. Reinoso obtained a Ph.D. in Occupational Therapy from NSU and has instructed courses there on research design, innovations and technology, human conditions, and pediatrics, among others. His research areas of interest include sensory integration and processing, autism, development, children and youth, and the development of assessment instruments. He has published peer-reviewed articles, book chapters, letters to editors, and training manuals.
"We are delighted to have these two experienced faculty join our Occupational Therapy department," said Renae Chesnut, CPHS dean and professor. "Their expertise will add to that of the other faculty in the program, further advancing the quality of education we provide occupational therapy students."