Drake CPHS and Mary Greeley Medical Center Launch PGY1 Pharmacy Residency Program 
Thursday, June 1st, 2023
Drake University's College of Pharmacy and Health Sciences (CPHS) has partnered with the Mary Greeley Medical Center in Ames, Iowa, to offer a Postgraduate Year 1 (PGY1) Pharmacy Residency Program. The program is currently in Pre-Accredited Status with the American Association of Health-System Pharmacists (ASHP).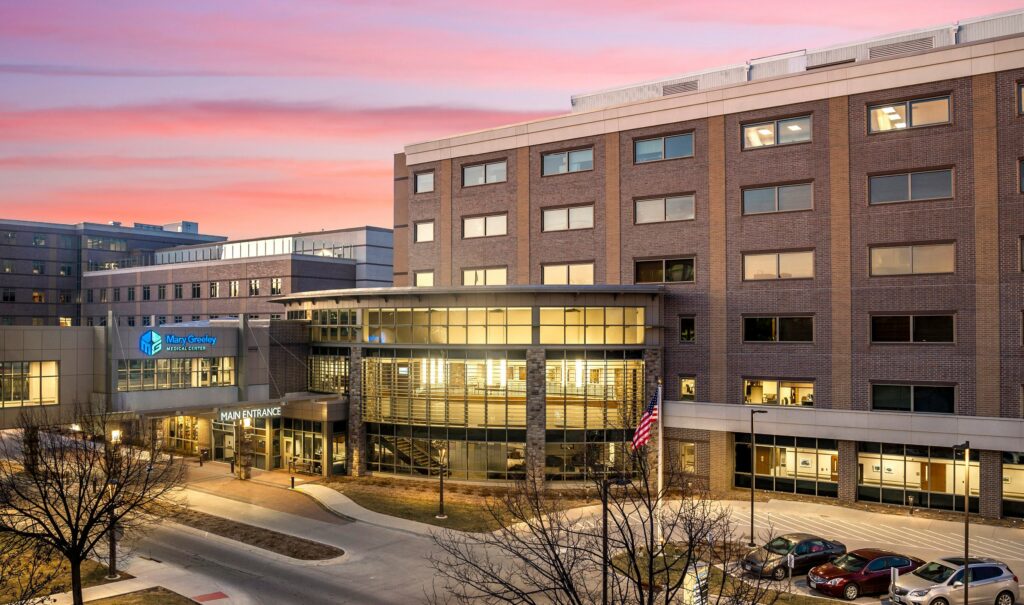 PGY1 pharmacy residency programs build on Doctor of Pharmacy (PharmD) education and outcomes to contribute to the development of clinical pharmacists responsible for medication-related care of patients with a wide range of conditions, eligibility for board certification, and eligibility for postgraduate year two (PGY2) pharmacy residency training.
The 12-month Drake University and Mary Greeley Medical Center PGY1 Pharmacy Residency Program is designed to provide two residents each year with the knowledge, abilities, experience, attitude, and critical thinking skills necessary to become a leader in pharmacy practice. The program provides experience in a variety of settings, focusing on the core areas of practice specified in the ASHP Accreditation Standards. The residents will be accountable for achieving optimal drug therapy outcomes as members of the healthcare team. They will also participate in teaching CPHS pharmacy students, research, and professional development opportunities.
Anna Shook, assistant professor of pharmacy practice in the CPHS, has been named the Residency Program Director. Shook is a PharmD graduate of the University of Kansas School of Pharmacy and completed a PGY1 Pharmacy Residency with Salina Regional Health Center and a PGY2 Oncology Pharmacy Residency with Amera McKennan Hospital and University Health System.
"We are excited to partner with Mary Greeley Medical Center to offer a pharmacy residency program that will provide comprehensive training and experience for pharmacy graduates to advance their knowledge and skills," said Renae Chesnut, dean and professor. "This collaboration will enable us to expand our efforts in preparing future healthcare leaders to become highly skilled and compassionate pharmacists, while also meeting the growing demand for quality healthcare services in Iowa and beyond."
The yearly application deadline for the Drake University and Mary Greeley PGY1 Pharmacy Residency is January 1. The program participates in the PHORCAS application service provided by ASHP.